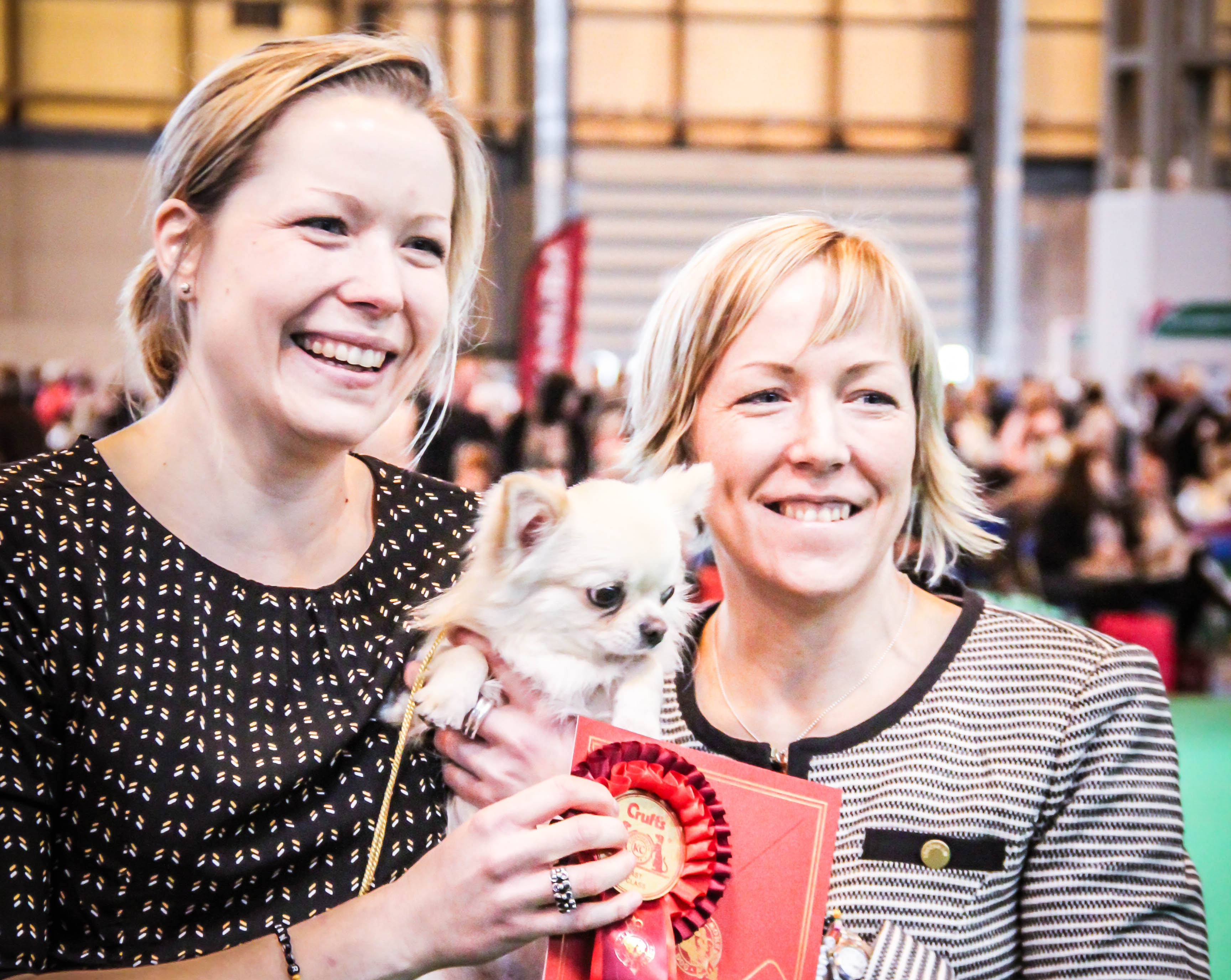 Happy day at Crufts 2015!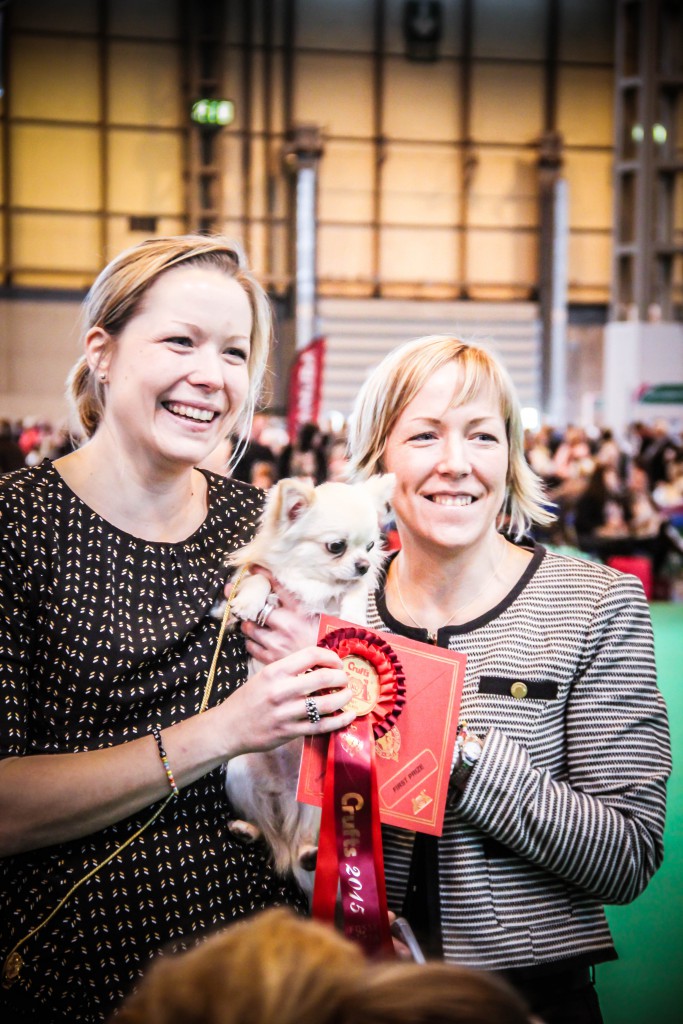 We´ve had a fantastic day at Crufts, Birmingham!
MultiW MultiJW MacEnvi Highlander was 1st in Yearling class! A great achievement for our precious boy Angus. We are over the sky with joy! This is the first swedish owned/handled chihuahua ever that wins a class at Crufts.
Big thanks to the judge Julia Sparrow and also big congratulations to his breeder Gillian Cain! This was our first visit at Crufts and we can already say that we will definitely come back next year.
Thanks to Cristine Hellström for very beautiful photos.