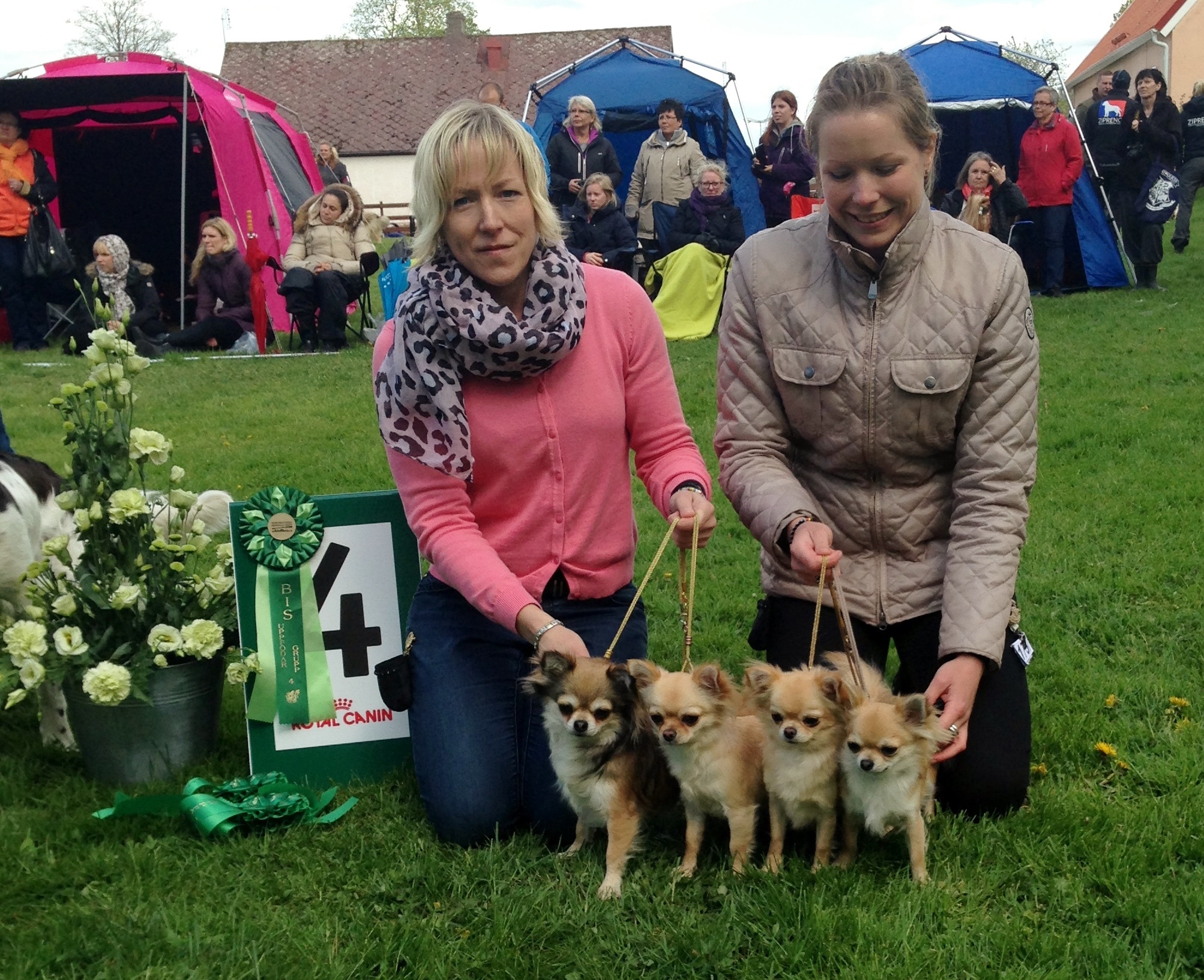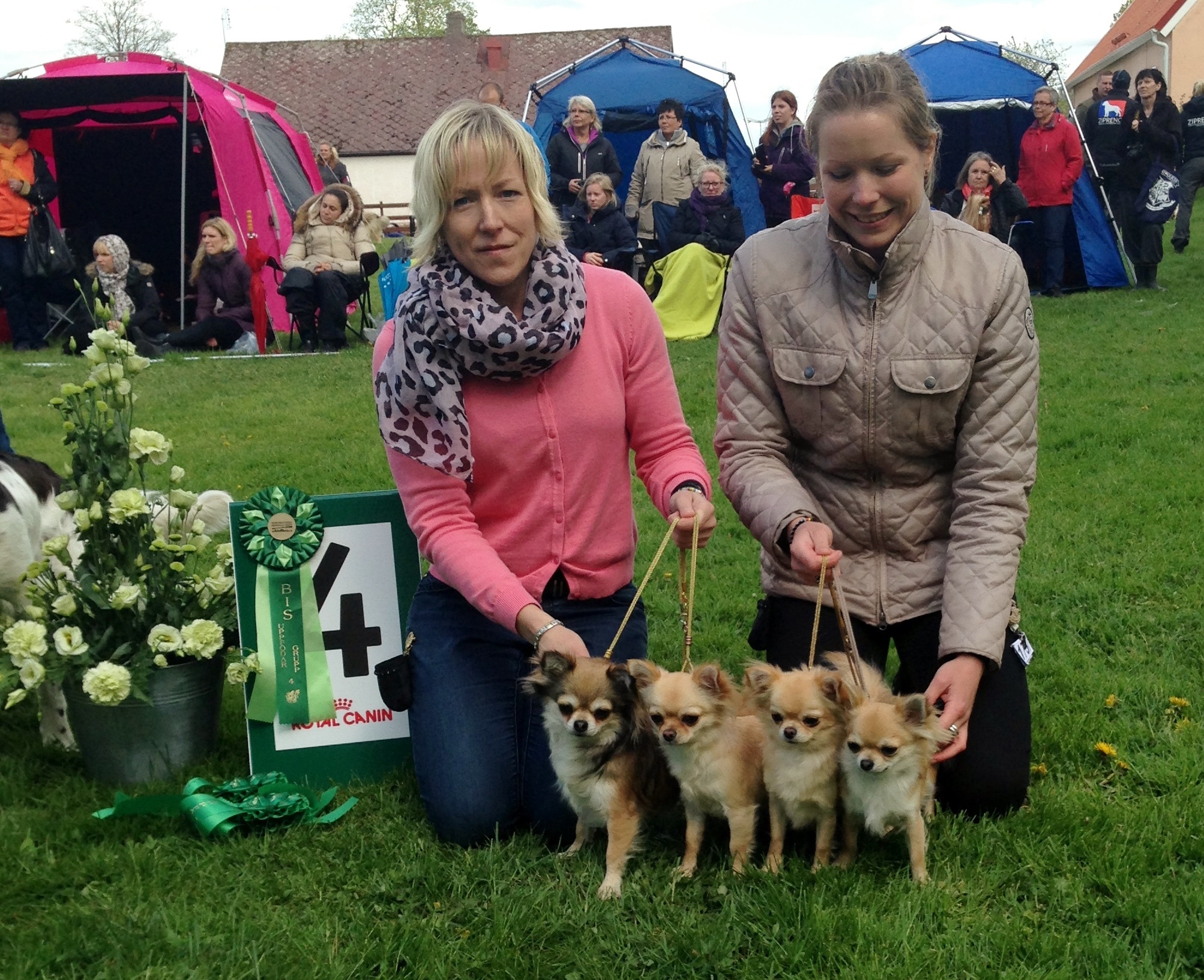 A great day at Hässleholm International dog show!
MacEnvi Highlander BOB CACIB CAC
Helmiäisen Esquire BOS CACIB
Elith Purple Patch BOB-puppy
Elith Right Up Your Alley BOS-puppy
Elith Roll Out The Red Carpet 2nd Very promising (only beaten by Elith Purple Patch)
Elith Oops A Daisy Ex1 CQ from a big junior class of 18 entries
Elith Keep The Mess Ex2 CQ
Elith Everybody Ought To Be In Love Ex4
Elith No Pain No Gain Ex
Today was also the first time ever that we showed a breeders group and the result was BOB-breeder LC and also BIS4!! From left; Elith Everybody Ought To Be In Love, Elith No Pain No Gain, Elith Keep The Mess and Elith Oops A Daisy.
Thanks to all judges; Jan Törnblom (LC), Maria Lönnhammar (SC) and Dan Ericsson (BIS-breeders groups). Totally 80 LC and 44 SC entered to the show. A daughter to our Cassano (Sweet Indeed Show Me A Sign) was also BIS4-puppy at the same show! Congrats to both breeder Marie Fahlesson and owner Anne-Marie Caris.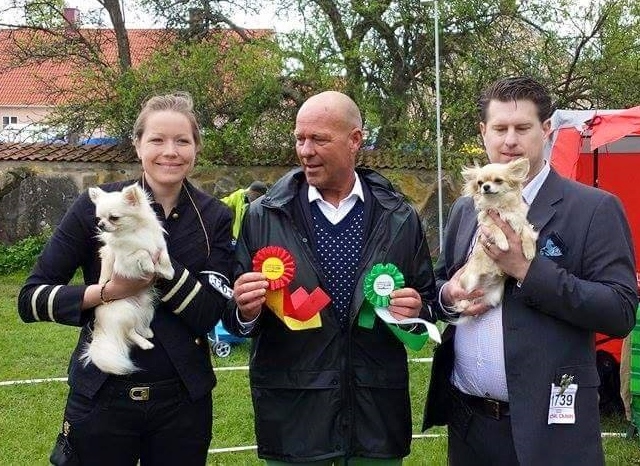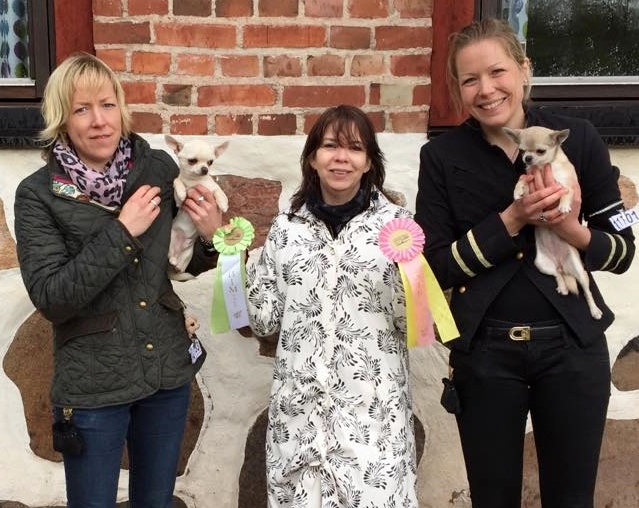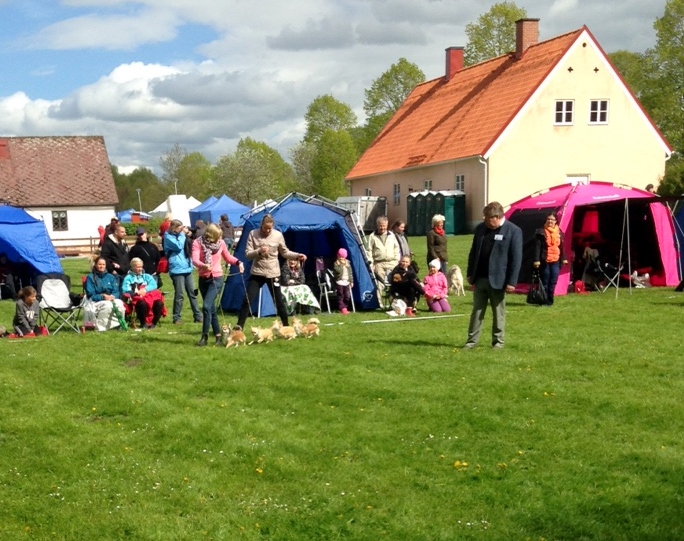 And also wonderful news from Finland where Elith Page Turner was BOS-puppy today. Congrats to owner Janita!
Here you can see a beautiful photo of Cindy (Elith Page Turner). Photo Minna M. Leino.