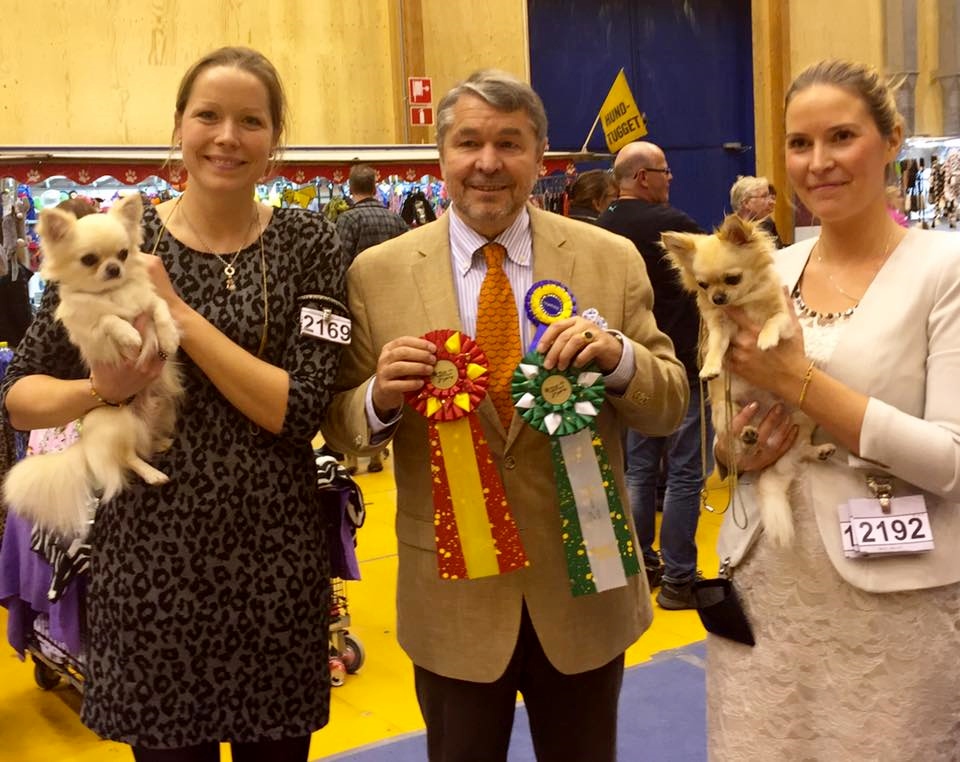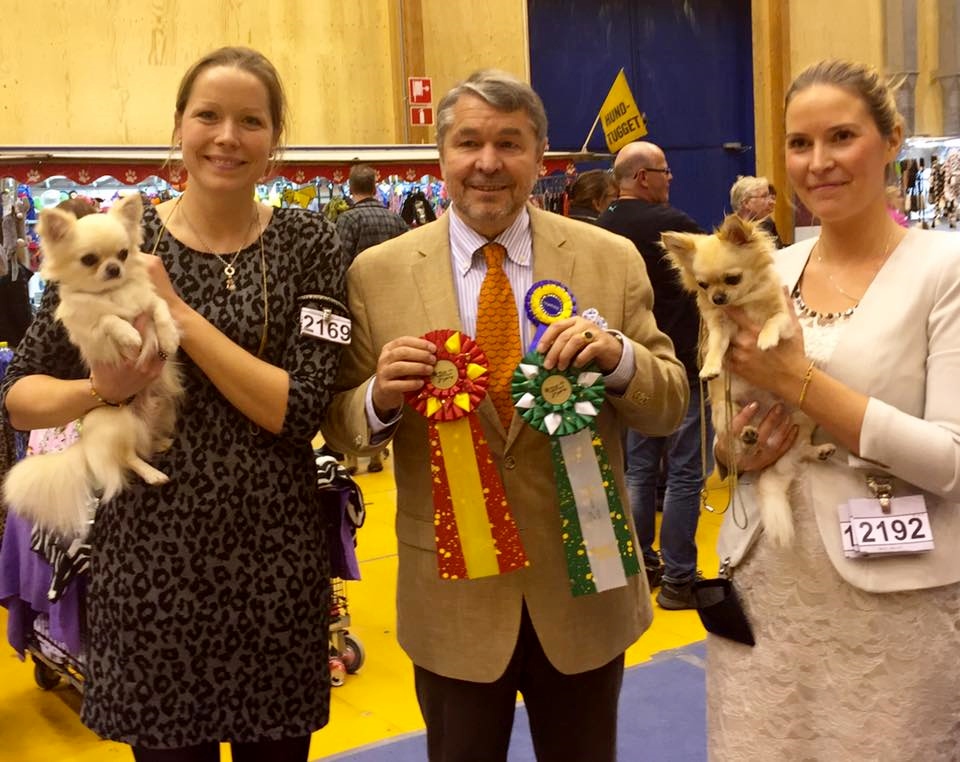 We had a wonderful day at Växjö Int dog show, Sweden!
Växjö is one of the biggest shows in Sweden each year and this year it was 108 long coats and 62 smooth coats entered. The results were as follows:
Long coats;
CH MacEnvi Highlander BOB CACIB
CH Elith Keep The Mess Ex3 CQ in a strong champion class
Elith Style With A Smile 3rd best female puppy with HP
Smooth coats:
CH Helmiäisen Esquire BOS CACIB
Elith Roll Out The Red Carpet Ex1 CQ "BF5" R-CAC
Elith Right Up Your Alley Ex1 CQ
Helmiäisen Mr Neptune BOB-puppy
Thanks to both judges Laurent Pichard (LC) and Samuel Carlid (SC)!