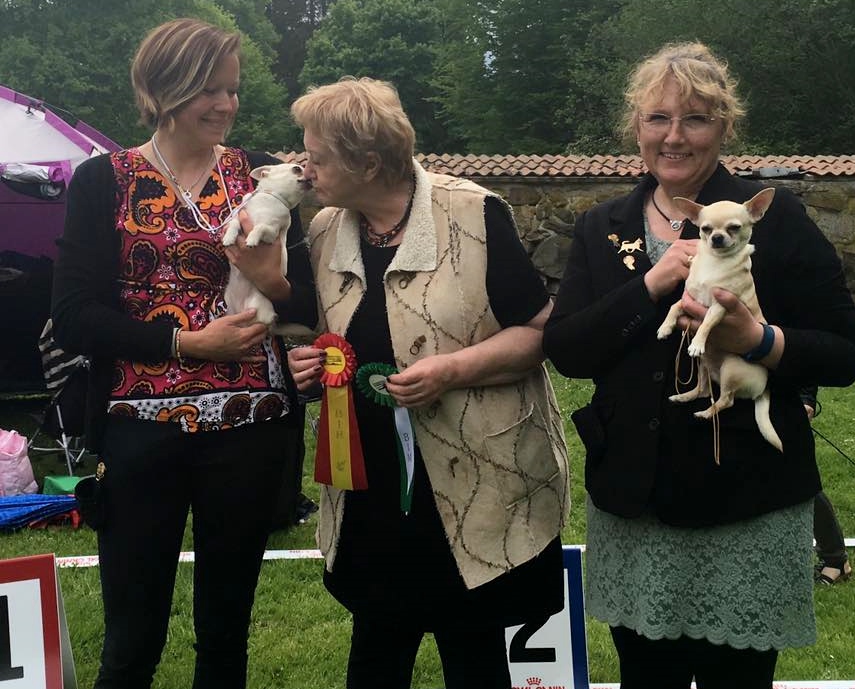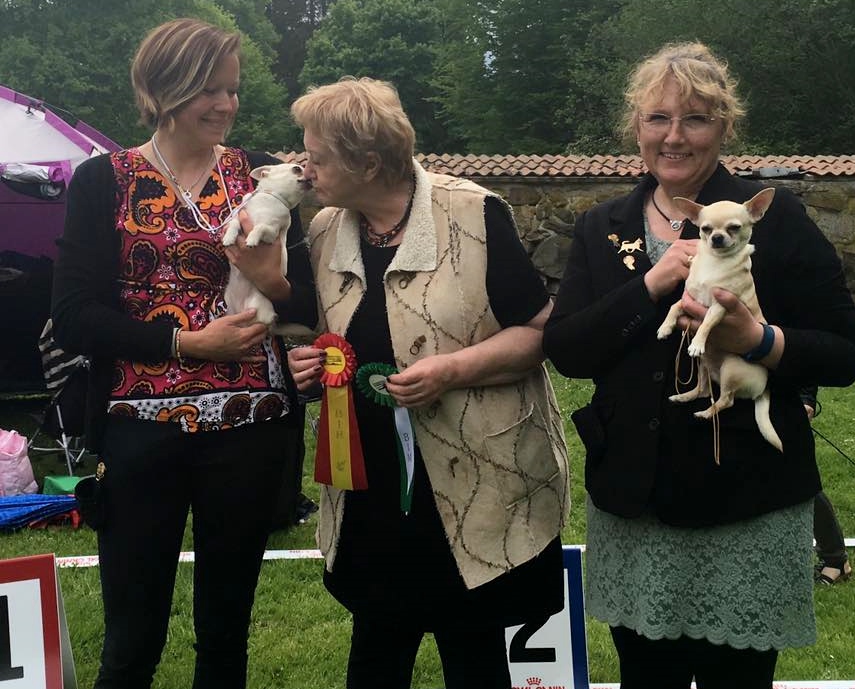 Fantastic day at Hässleholm INT!
In the smooth coat ring Elaine went all the way to the top, ending up as Best of breed. The results were as follows;
BOB CACIB CAC Elith Roll Out The Red Carpet
"BM5" CAC Elith Right Up Your Alley
Ex1 Jun class Helmiäisen Neptune
Ex3 Jun class MacEnvis New Beginnings
Huge thanks to judge Anita Whitmarsh!
And in the long coat ring Elith Variety Is The Spice Of Life Ex2 CQ. Thanks to judge Anna-Lena Angeria!