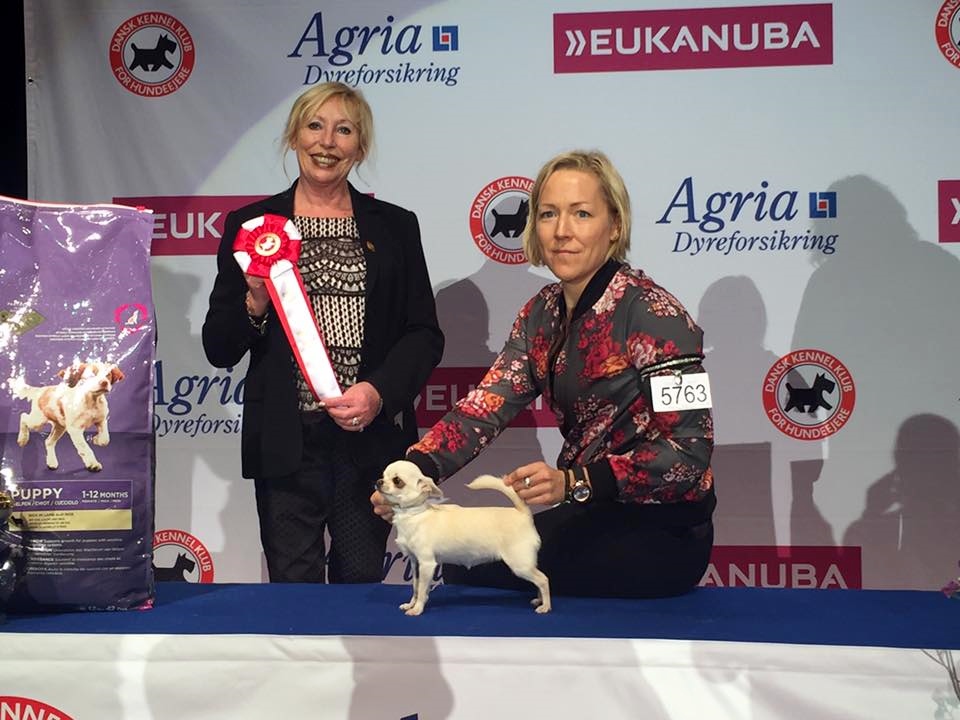 Best In Show Puppy and some new titles!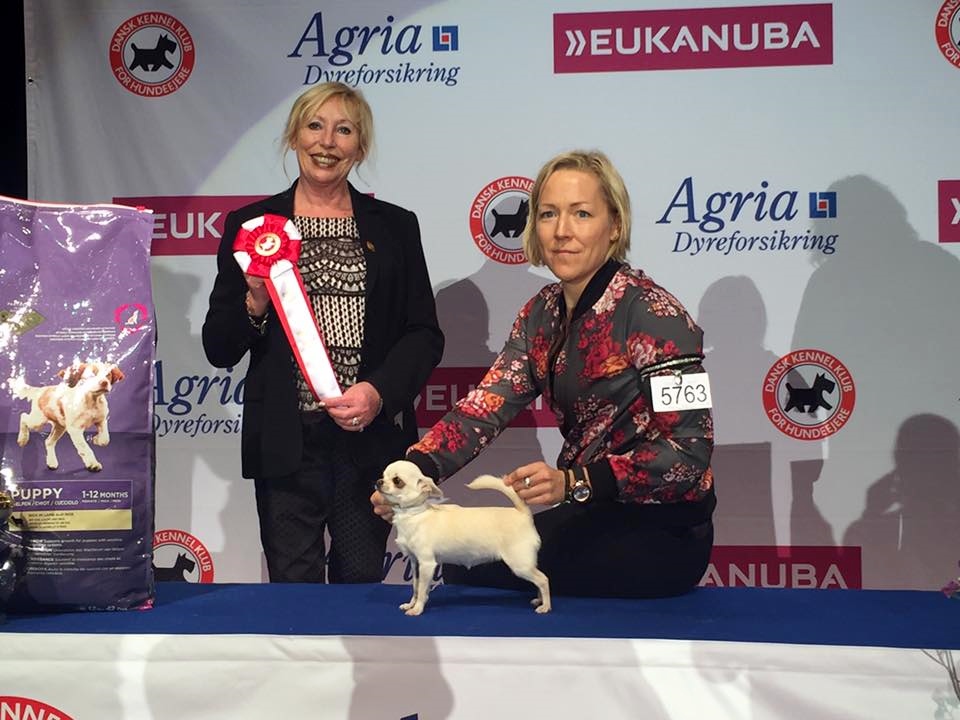 Finally back home again from a great weekend at Herning 2x International winner shows in Denmark!
Really don't know where to start… We have had a wonderful weekend together with our close friends.
First of all Elith Page Turner was Best of Breed both days in LC. First day she was also Danish winner-16 with CACIB and CAC and new Danish Champion. Second day she was also Nordic Winner-16 with CACIB. So fun to see this girl again! We just love her! Congrats to the owners Janita and Ronja Richartz. And also congrats and a hugh thanks to Anna Gudjonsdottir and Merja Karhunen for all help with this girl. Over 80 LCs were entered both days.
At the Danish winner show the first day our grand old lady MultiCH Orkanens Aimée A Dato was Danish Veteran Winner-16 and also Best of Breed-veteran in SC.
The weekend has also given us 2 new Champions here in our house! The first day MacEnvis Celtic Connection was 2nd Best female in SC with R-CACIB (will be turned into CACIB) and CAC and therefore also new Danish and Swedish Champion! This day CH Elith Roll Out The Red Carpet was also 3rd Best female. The second day Elith Right Up Your Alley was 2nd Best male in SC with R-CACIB (will also be turned into CACIB) and CAC and therefore new Nordic, Danish, Swedish and Norwegian Champion! Bridget had her 2nd birthday just 1,5 month ago and Harry had his almost 1 month ago, so it was a rather quick and easy way to finish both their champion titles. Big big congratulations to Bridgets breeder Gillian Cain for one more Champion! Around 50 SCs were entered both days.
And to top things off Elith Zazz Blammymattazz ended her puppy career in the best possible way! She was Best of Breed-puppy both days and on the first day she was also Best in Show-puppy!!! We were told that there were over 90 puppies in the final. And our little Tiffany won it all! Words cannot describe our happiness!
Hugh thanks to all judges that have appreciated our dogs; Cathy Delmar (BIS-puppy Saturday), Peter Harsanyi (SC Saturday), Aida Rivera Franco (LC Saturday and SC Sunday), Markku Kipinä (SC puppies Sunday) and Rainer Jacobs (LC Sunday)!