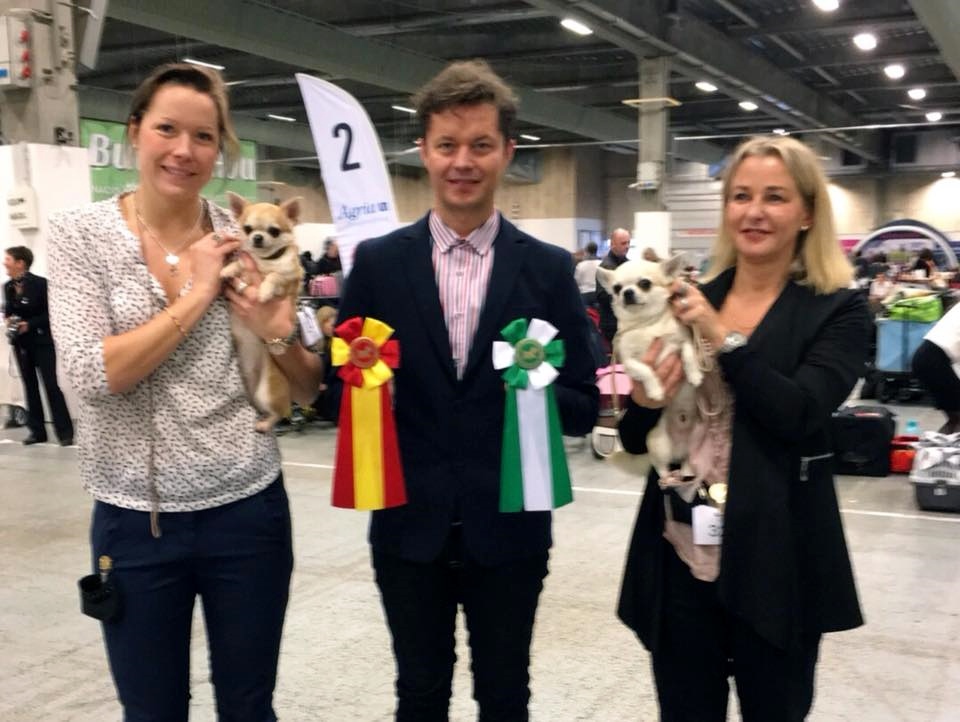 Well done Bridget! Our star of the day!
A very nice day at Herning INT:
BOB CACIB CH MacEnvis Celtic Connection
BF2 R-CACIB CH Elith Be Luca'Licious
BF4 R-CAC Elith Zazz Blammymattazz
BM2 R-CACIB CH Helmiäisen Esquire
Also the rest of the gang did well;
CH Elith Variety Is The Spice Of Life Ex3 CQ in champion class
Elith Style With A Smile Ex3 CQ in open class
Elith Eff Off 2nd very promising in puppy class
Hugh thanks to judge Daníel Örn Hinriksson for appreciating our dogs!
And not to forget big congratulations to Bridgets breeder Gillian Cain! Thank you for this happy girl who really showed her socks off, not only in the breed ring but also in the main ring.