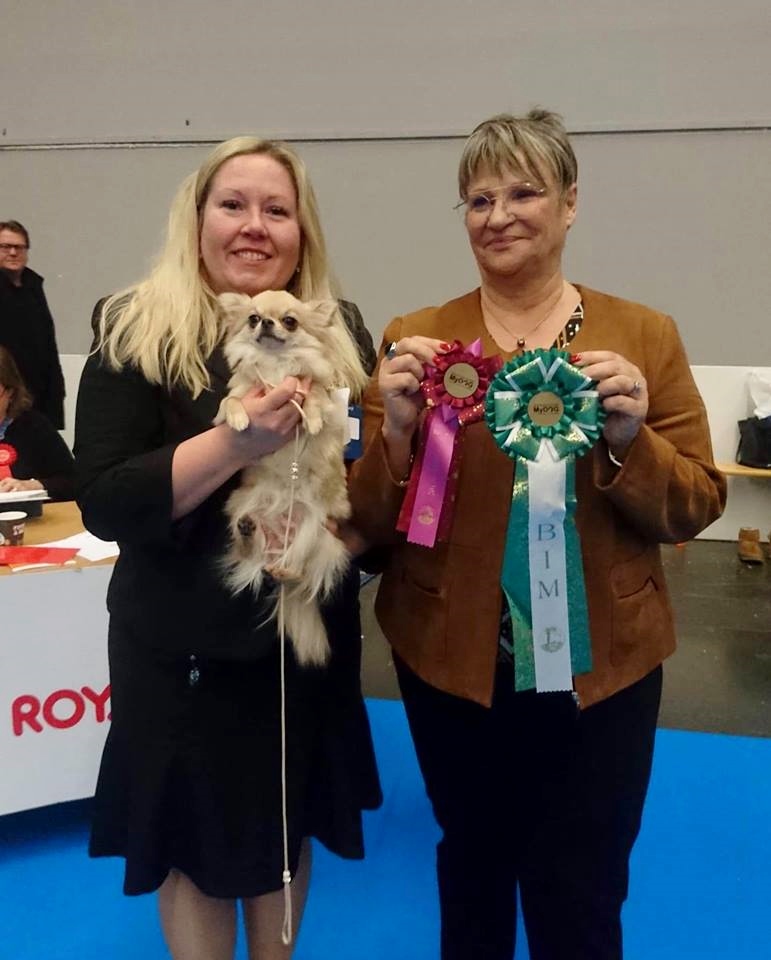 Elith Joy To The World BOS at MyDOG!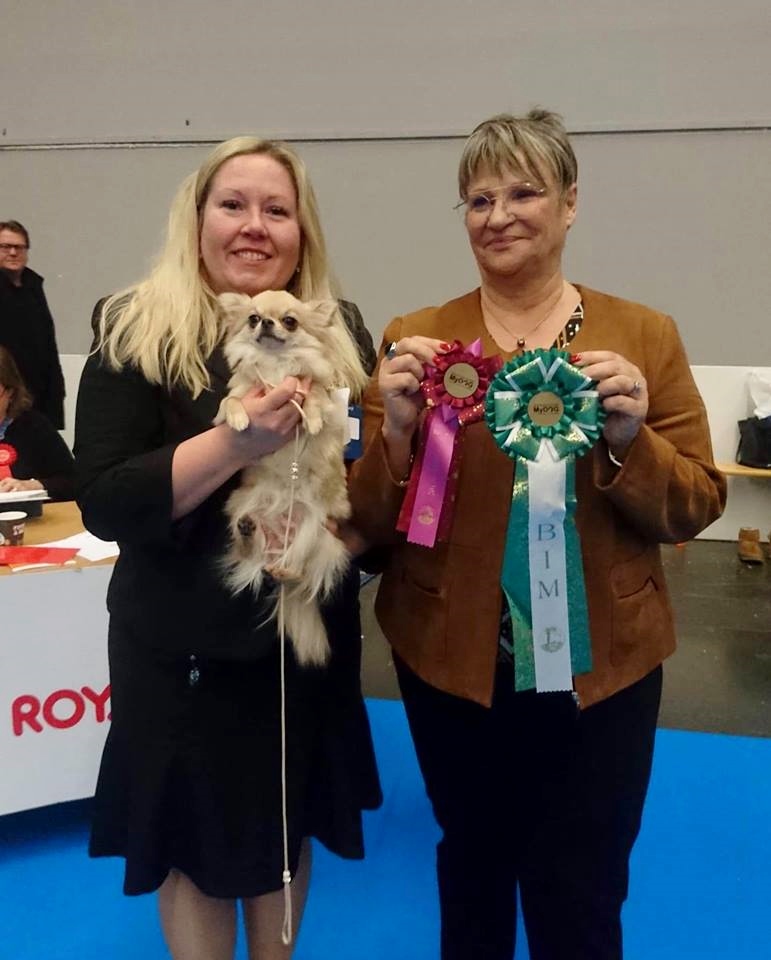 A year ago Elith Joy To The World "Gun" lost both her mom and sisters just a day old and was miraculously saved by one of our old females… Today at the Nordic all breed show in Gothenburg, Sweden, she went all the way from Junior class to Best female with Nordic CAC and CAC and later on BOB Junior and BOS.
Never stop believing in miracles!
Huge congratulations and well done to her co-owner Madeleine Eriksmoen, without you she wouldn't be there today. And thanks to judge Sylvie Desserne for appreciating our girl. 65 LC were entered to the show.