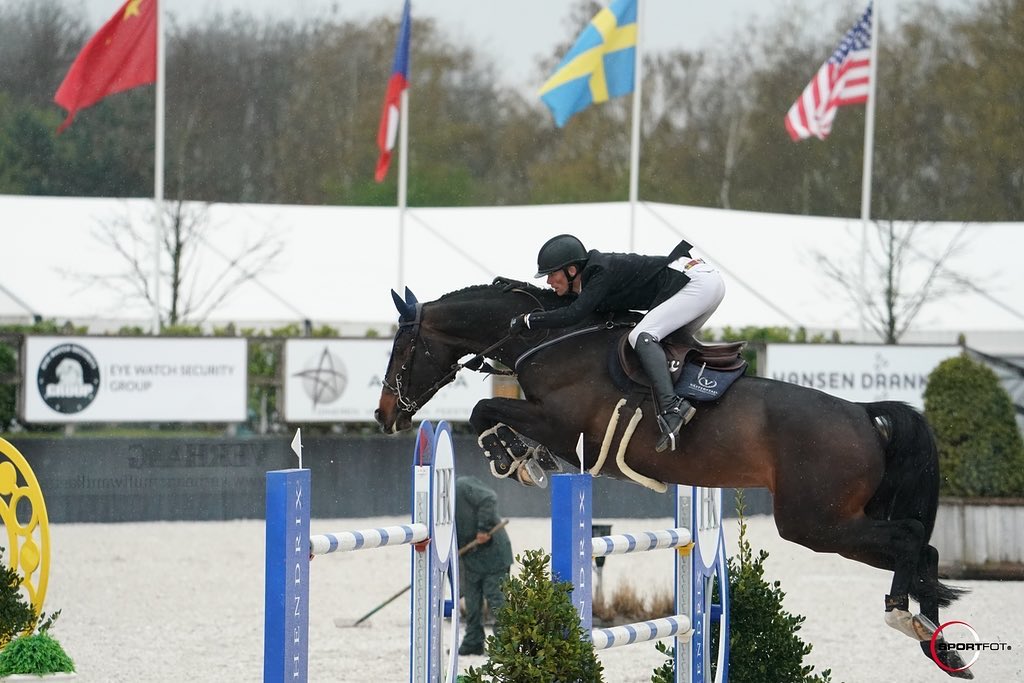 Rose 4th in 1.45 CSI2* Peelbergen!
It takes a village… or atleast a f'ing great team to achieve high goals! This photo from yesterdays Grand Prix qualification at CSI2* Peelbergen really captures the whole team around this horse, not only the amazing horse and rider, but also the two flags behind – Sweden and USA.
Diarado's Rose ELiTH (9yo Diarado – Cardento) and Magnus Jacobson did an amazing double clear yesterday and were placed 4th in Stal Hendrix Prix 1.45 and are therefore qualified for tomorrows Grand Prix.