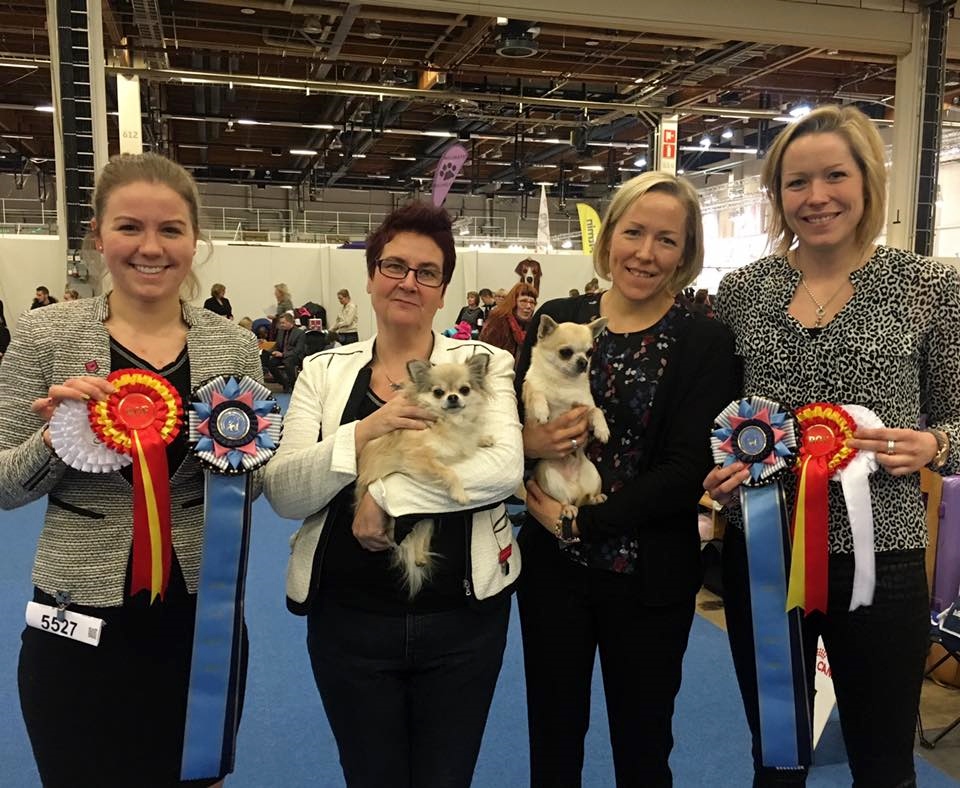 2x BOB at Finnish Winner and #1 top winning Chihuahuas in Finland 2016!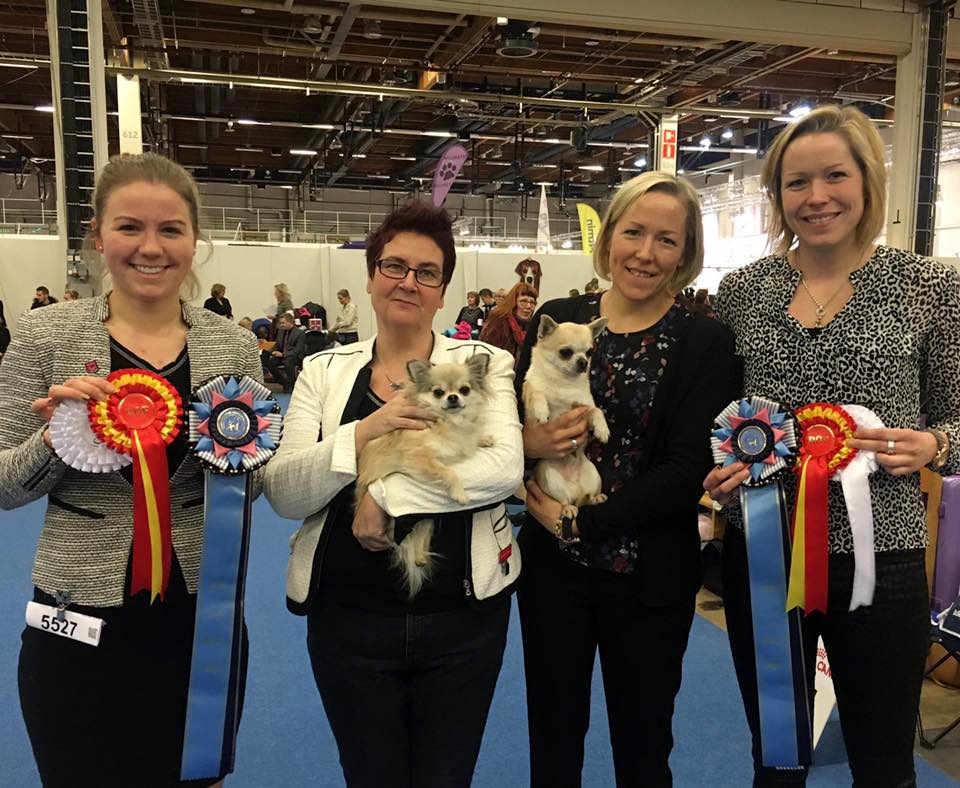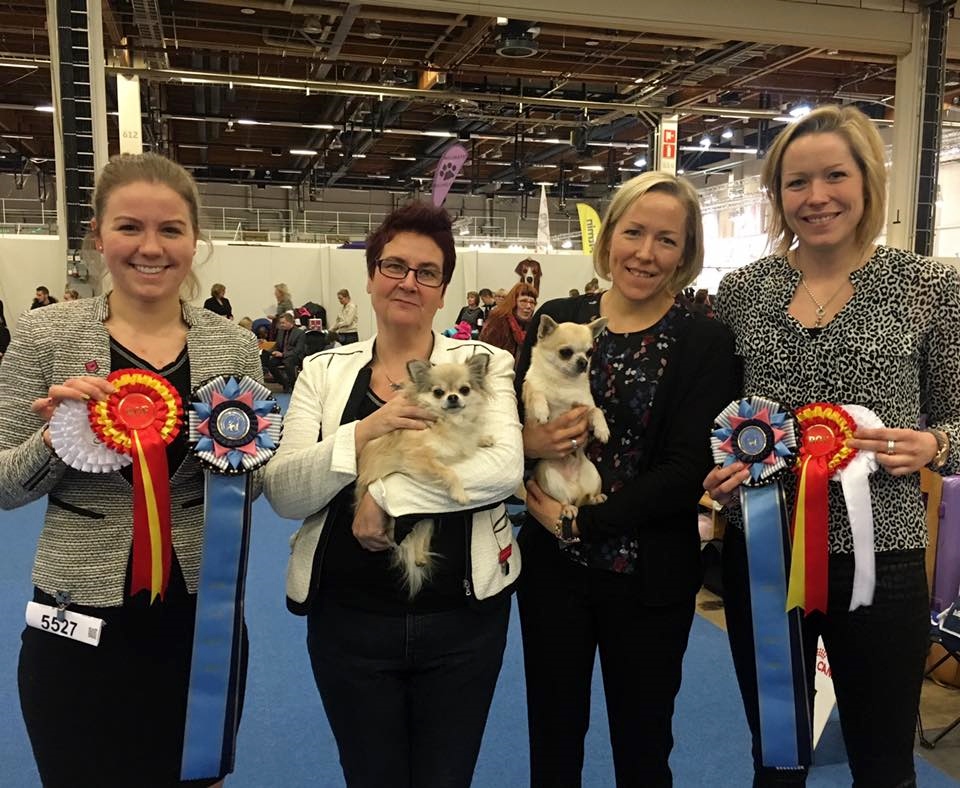 Father and daughter, both Best of Breed at Finnish winner show today! And both of them are also the #1 top winning Chihuahuas in Finland 2016!
In longcoats MultiCH MultiW Elith Page Turner "Cindy" and in smoothcoats MultiCH MultiW Helmiäisen Esquire "Esa-Pekka". Both got CACIB and the titles Finnish Winner-16 and they also got a new Crufts qualification. Esa-Pekka actually got his 25th CACIB!
Esa-Pekka is bred by Merja Karhunen and she co-owns him with us. Cindy is bred by us and owned by Janita Richartz and handled by Anna Gudjonsdottir and Merja.
Also MultiCH Elith Roll Out The Red Carpet had a nice day ending up as BF2 with R-CACIB and R-CAC. Cindy had a nice day also on Saturdays Helsinki Winner show, ending up as BF2 R-CACIB.
Thanks to the judges Maria Lönnhammar and Rob Douma!