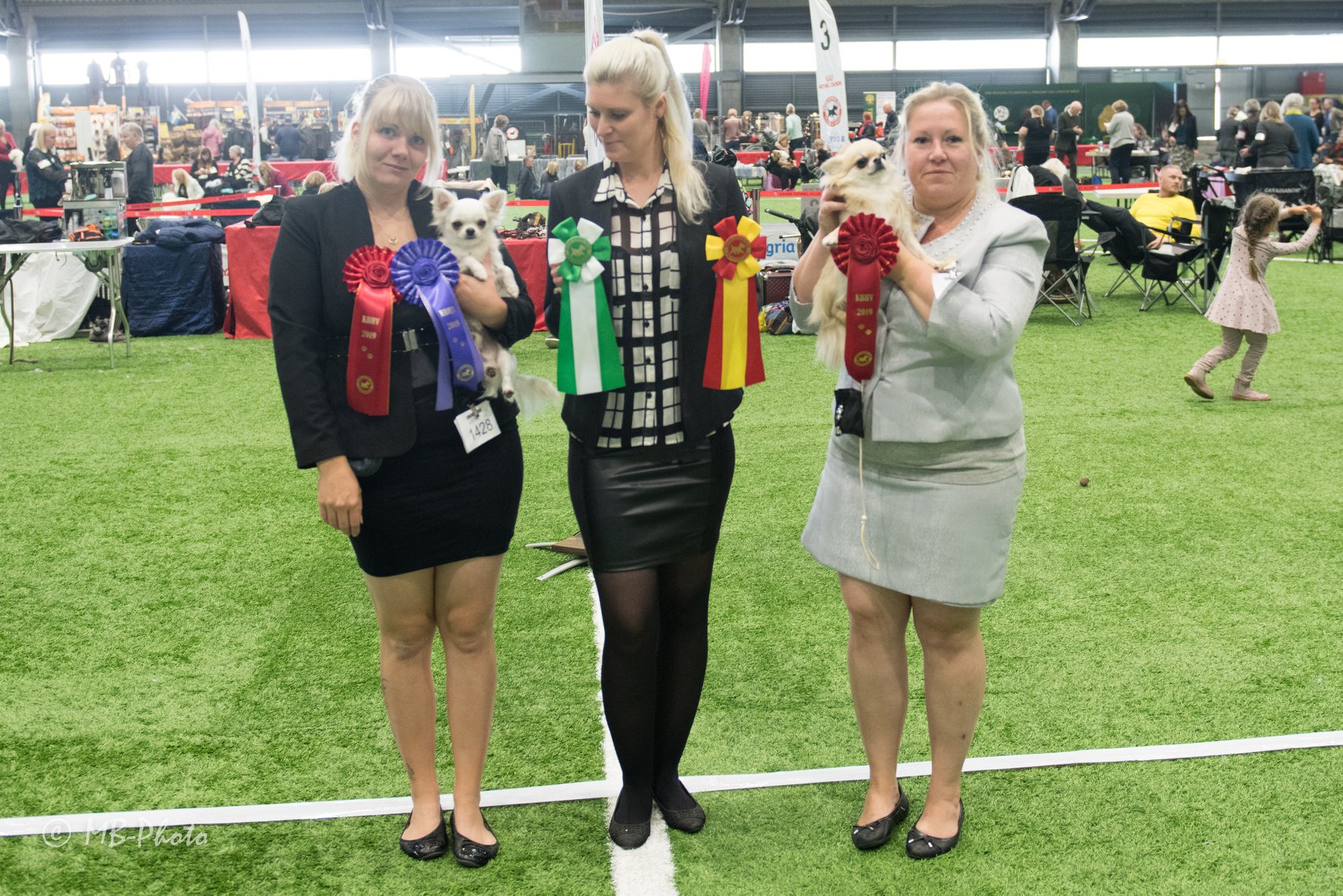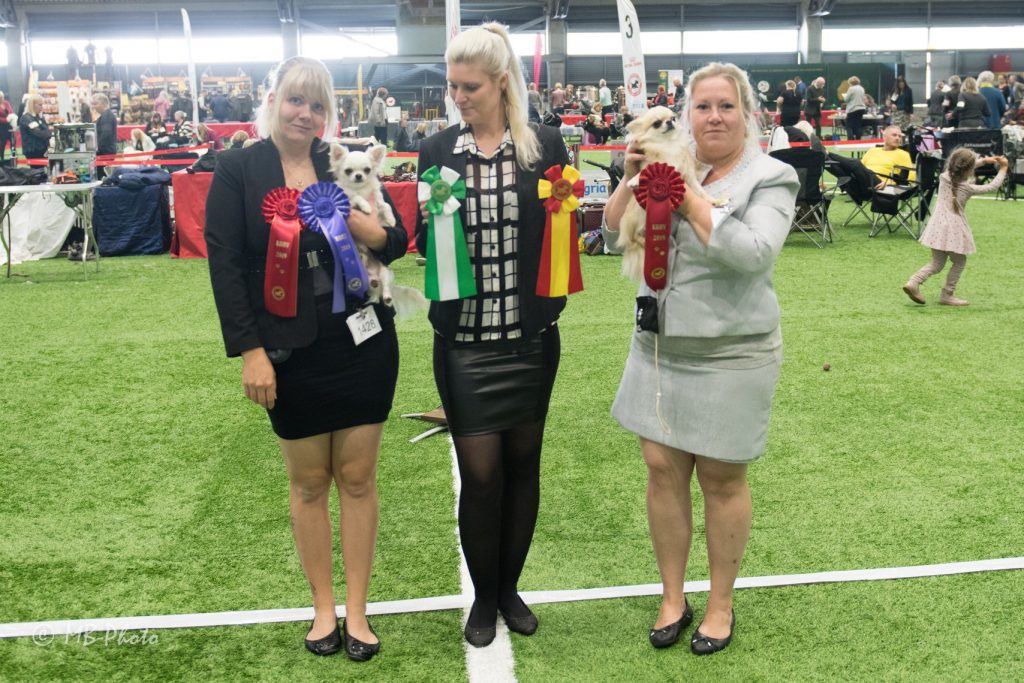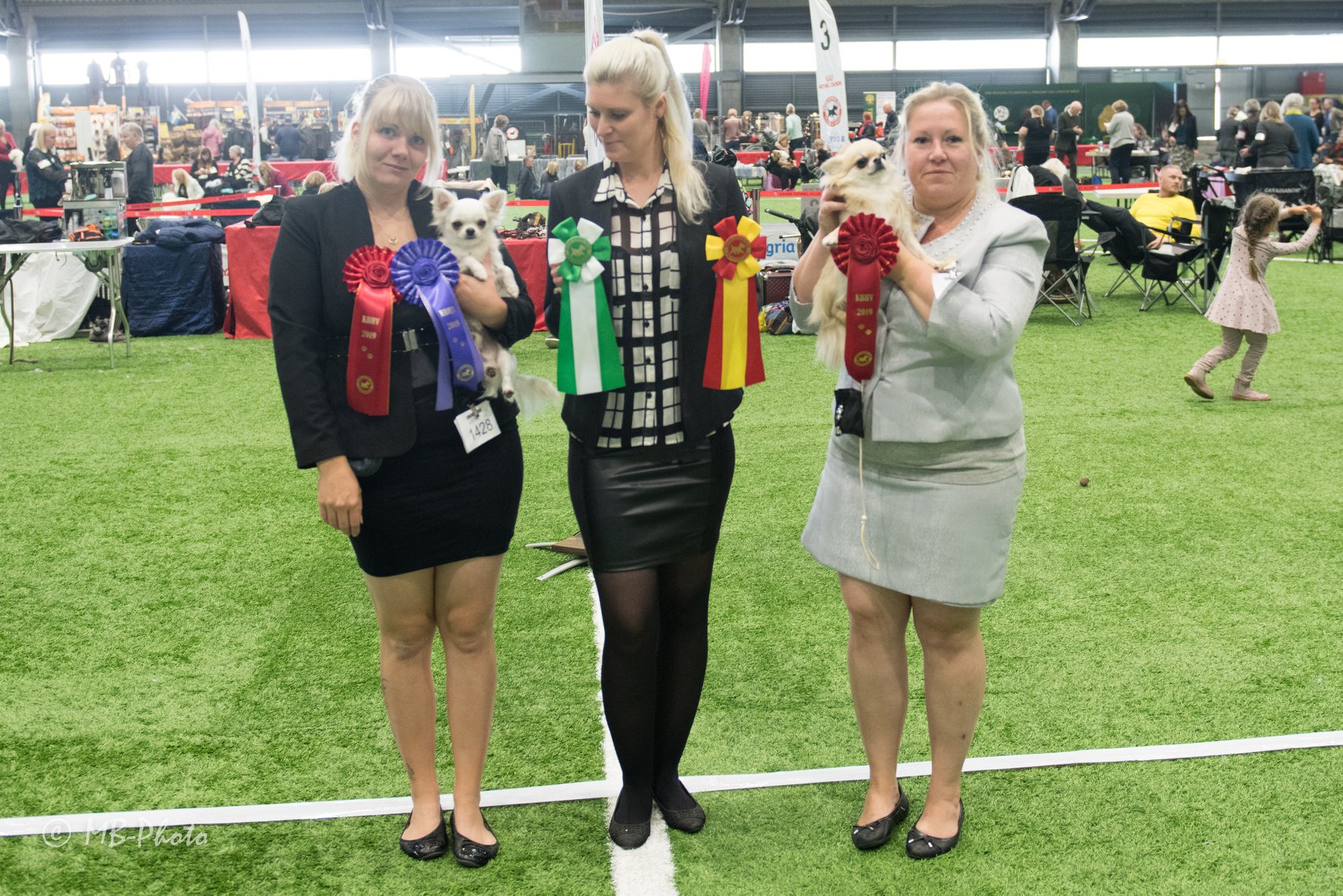 Just got some really good news from Elith Joy To The World "Gun" and her co-owner Madeleine Eriksmoen!
Today at Copenhagen winner show "Gun" was Best of breed with CACIB, CAC and Copenhagen winner-19.
And more good news from this show, both Best male, Copenhagen Winner-19 and Copenhagen Junior Winner-19 and also the Best puppy are sons of our MacEnvi Highlander. Congrats to their breeder Tina Theander. On this day 5 years ago Angus himself was Best of breed, Copenhagen Winner-14 and Copenhagen Junior Winner-14 at the same show. Since also "Gun" has Angus in her pedigree, we can for sure say that it runs in the family!
Thanks to judge Asta Maria Gudbergsdottir.
With this result it's also now clear that Elith Joy To The World will be DKK Breed winner 2019 in Chihuahua longcoat.